Charity is important to us
We love dogs and in addition to making a difference to your dogs with our high-quality nutrition, we also want to do this for all four-legged friends that have not yet found their forever home. This is why DOG'S LOVE regularly donates a large amount of food to animal shelters in Austria. We also always try to provide support for any urgent requests for help.
#dogslovefoodpartnership
And since not only four-legged creatures but also two-legged companions are important to us, we have developed the DOG'S LOVE food partnership with the Stiftung Kindertraum foundation. The charity helps families whose children need assistance dogs to fulfil their dreams. To provide additional support to families, DOG'S LOVE offers its food partnership scheme to assistance dogs. We work with the families to provide food from DOG'S LOVE free of charge to these dogs. You can find information about Stiftung Kindertraum at www.kindertraum.at.
The DOG'S LOVE family donates to selected projects that are close to heart.
Donations so far:
Ö3 Weihnachtswunder 2019: donation cheque of over €15,000 presented
Stiftung Kindertraum 2020: donation of over €5,000 for an assistance dog for Felix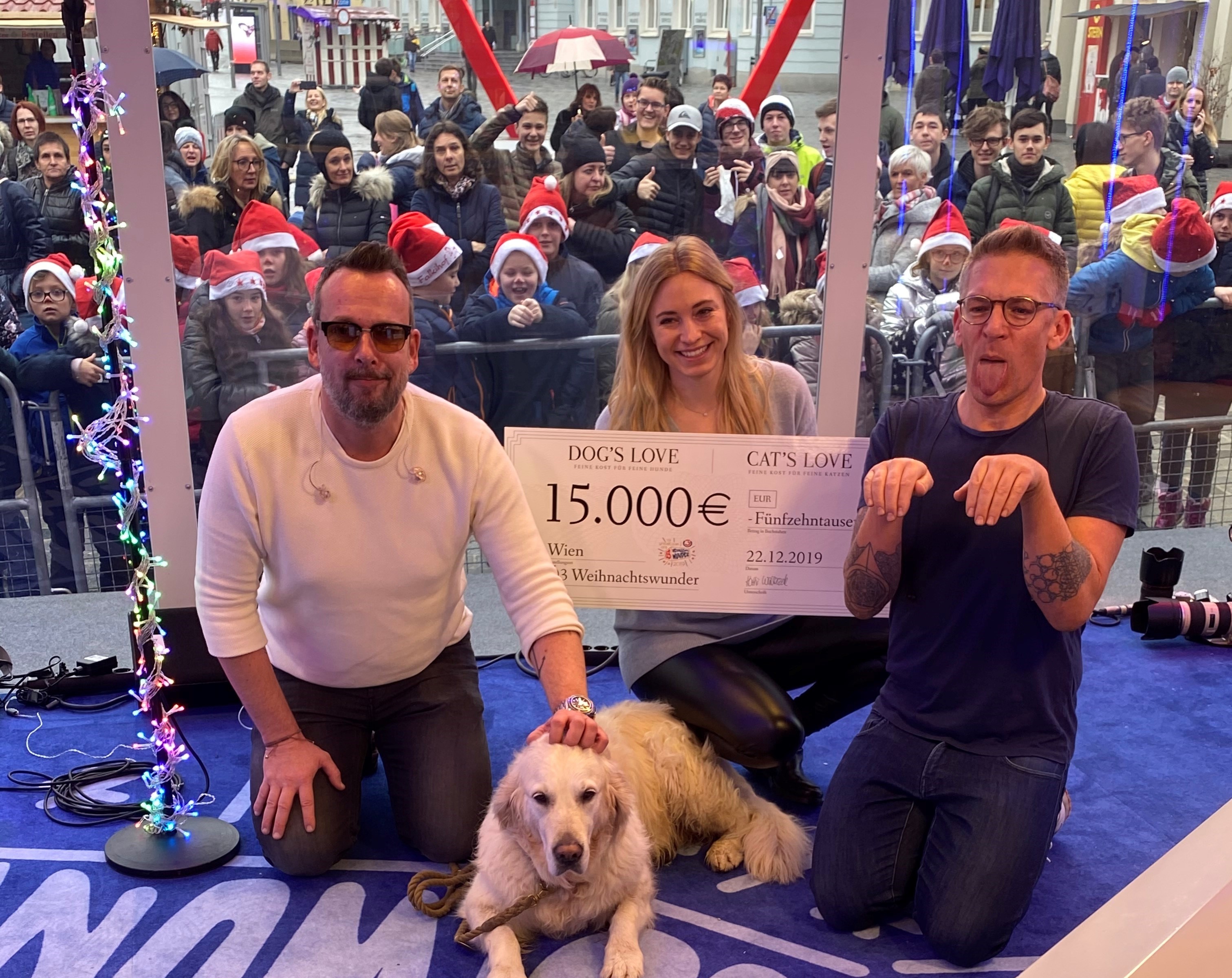 Nala's
favourite products
Become part of the
DOG'S LOVE family