WHAT MAKES OUR FOOD SO SPECIAL

Our dogs deserve only the best that nature has to offer. That's why we regularly set new standards and rely on 100% food quality of all raw materials for our wet food menus. Here is an overview of the most important ingredients: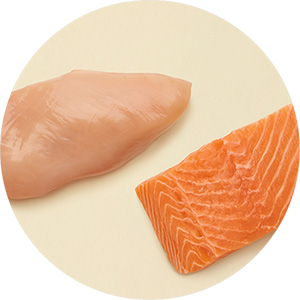 BEST MEAT &
NUTRITIOUS OFFAL

We rely exclusively on equally high-quality pieces for our high-quality wet food menus. We mainly use the finest muscle meat as an important source of protein, which also provides the dog's organism with important omega-6 fatty acids. In addition, we use high-quality offal such as heart or liver, which supply the dog's organism with essential nutrients. We deliberately avoid inferior by-products to ensure the highest quality for your dog.
VEGETABLES,
FRUIT AND HERBS

We also make sure that the vegetables and fruits we can are grown locally, are good for the dogs, provide them with sufficient fibre and thus stimulate intestinal activity. High-quality herbs round off our recipes: Dandelion, nettle leaves, marigold and watercress are valuable ingredients with concentrated nutrient power that our dogs' ancestors instinctively sought out and ate.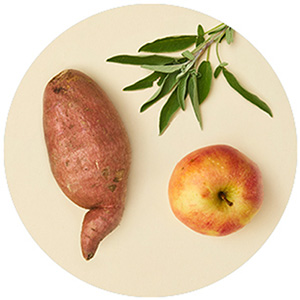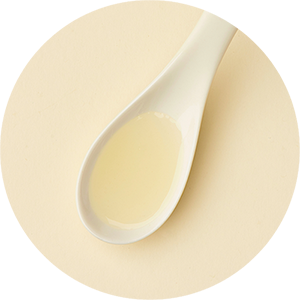 VALUBLE OILS

Dogs also need the well-known unsaturated omega-3 and omega-6 fatty acids. We meet these needs with our high-quality, balanced oils such as linseed oil, which is an essential component of many of our wet food menus. Our menus provide an ideal composition of omega-3, omega-6 and omega-9 fatty acids to provide your dog with the best possible nutrition.

RICH SEAWEED

We take an innovative approach and rely on the power of seaweed for the optimal supply of vitamins, trace elements and amino acids. These strengthen the dog's coat, which is an important indicator of animal health and gives it a healthy shine.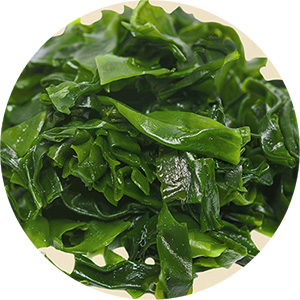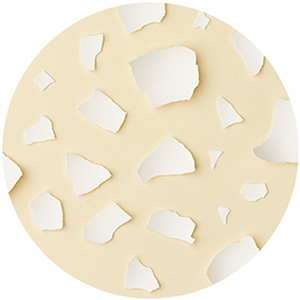 FORTIFYING EGGSHELL
POWDER

In order to develop species-appropriate dog food, one must also look at the behaviour of their animal ancestors: Wolves usually eat all their prey, including skin and bones, which allowed them to meet their calcium requirements. We use natural eggshell powder with high BIO availability as an important source of calcium. We pay attention to an ideal calcium content - and always keep an eye on the relevant calcium-phosphorus ratio, especially in our menus for puppies and young dogs.
ALTERNATIVE
CARBOHYDRATES

It is particularly important to us to consciously avoid cereals. DOG'S LOVE is gluten-free and therefore also suitable for dogs with cereal intolerance. We rely on potatoes, sweet potatoes or valuable pseudo-cereals such as quinoa as important energy sources for our feed. These alternative sources of carbohydrates offer an ideal source of energy without putting unnecessary strain on the body.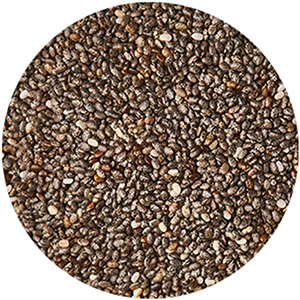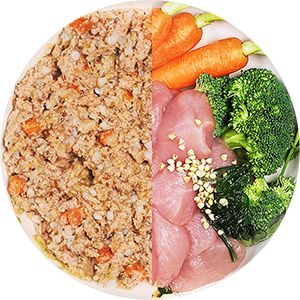 MANY ORGANIC
QUALITY PRODUCTS

Many products from our range and, of course, all DOG'S LOVE BIO menus are made exclusively with ingredients from controlled organic cultivation or species-appropriate animal husbandry. Strictest controls guarantee GMO-free raw materials, the renunciation of the use of chemical-synthetic pesticides and a resource-saving production - especially with regard to groundwater use and the quality of our soils.