Tick repellents – many paths, one goal
Contribution by veterinarian Sanja Polz
Spring unfortunately brings not only the long-awaited sunshine and splendid blossoms, but also ticks. Ticks are small, blood-sucking parasites that can transmit serious diseases in both humans and dogs. It is therefore important to be particularly vigilant in spring and summer and to take measures to reduce the risk of tick bites. How can I protect my dog from ticks and what tick remedies are available for dogs?
1. Flea and tick repellent from the vet
There are a variety of flea and tick repellents on the market, for example tick tablets, tick collars or tick repellents to apply to their coat. The effectiveness of the different products is very similar. They offer very good protection against ticks. There are some tablets and external treatments for ticks that offer protection for three months. Others must be given monthly. Collars can be used for up to six months. Only vets are allowed to prescribe and sell these products. The appropriate remedy should be chosen together during a visit to the clinic. All these tick repellents contain synthetic ingredients which our dogs can break down, but which have extremely unpleasant consequences for ticks.
2. Herbal remedies
Many people prefer natural preparations. There are various herbal substances that can also provide protection against ticks. High-quality, cold-pressed coconut oil contains lauric acid, which repels ticks. However, in order to achieve the desired effect, the coconut oil must be spread over a large area of the dog's coat, and regularly. This raises the question of how practicable this is.
Black cumin oil is also often mentioned in connection with tick protection. However, studies have not yet been able to convincingly prove its effectiveness. Here too, the oil must be applied to the coat or skin to achieve a repellent effect.
Cistus is another home remedy against ticks. Cistus powder can simply be added to the food. It is said to strengthen the skin and the immune system. The polyphenols, flavonoids and resin contained cause an inherent odour that ticks find unpleasant. The DOG'S LOVE Super Protect herbal blend also contains cistus, coconut flakes and black cumin seeds for a good, natural defence.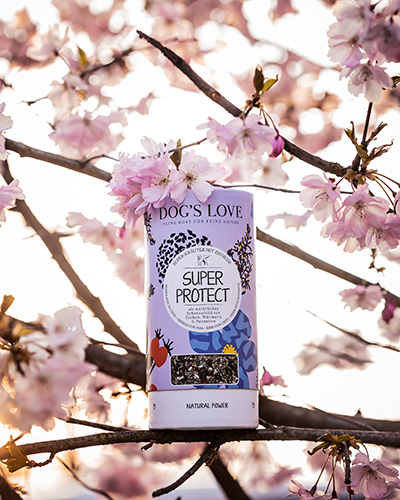 3. Ultrasonic tick tags
Ultrasonic tags are a new weapon in the fight against ticks. They look like slightly larger key rings and produce ultrasonic signals that are inaudible to us. These irritate the tick's sensitive tactile tools and sense of orientation so that it does not cling to your dog in the first place. If a tick does remain on the animal's fur, it runs over the hair in a completely disoriented manner, but usually does not bite. Nevertheless, it must be removed from the coat.
4. Surroundings
To reduce the likelihood of tick bites, it is important to keep the dog's environment clean. Ticks like to hide in damp, dark places like tall grasses and foliage. Mowing the grass regularly and removing leaves and twigs helps to reduce the number of places where ticks can hide.
The most important thing is to check your dog regularly for ticks, especially immediately after walks through woods and meadows. No tick protection is 100% safe. If a tick has already bitten, it must be removed as soon as possible. There are various tick tweezers available for removing the small parasites. As the range of products is now very extensive, you should follow the operating instructions for the respective tick forceps or tweezers. It is important that the tick is removed completely intact, including the head. If you are unsure or if you find ticks so repulsive that you do not want to touch them, simply go to your trusted vet and have them removed.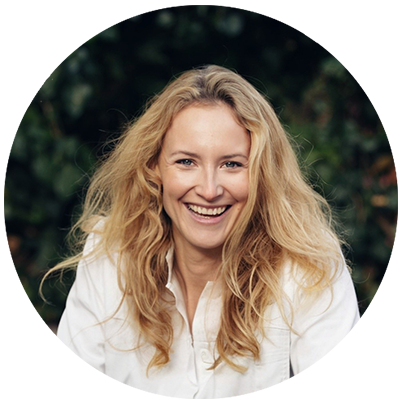 Sanja Polz, BVetMed MRCVS CCRP

Professional background:
Since 2010 CityVet veterinary practice Gersthof, Vienna
2009 Veterinary Clinic Währing, Vienna
2008-09 Animal Medical Center, New York, USA
2007-08 Veterinary Clinic Währing, Vienna
2007 Worldwide Veterinary Service
​
Education:
2022 Training in Veterinary Craniosacral Therapy, IVCA, UK.
2016 - 2017 Training as an animal physiotherapist (CCRP),
Veterinary Medical Faculty Vienna
2015 Training as Animal Osteopath, Myofascial Relaxation Techniques, Back-Bone Academy, Germany
2011-12 Training as IVCA Accredited Animal Chiropractor, IAVC Germany
2009 Veterinary Dentistry and Oral Surgery Course, ADTC, Baltimore, USA
2008-2009 Small Animal Rotating Internship, Animal Medical Center, New York, USA
2001-2007 Royal Veterinary College, London, UK